Q&A about the must-attend event of the summer—the Colorado Energy Expo, June 27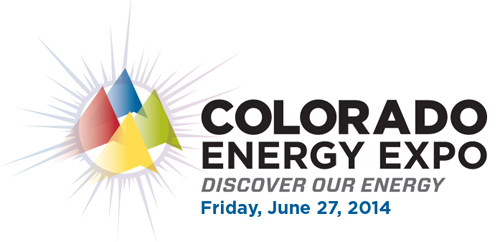 There's one place where the state's leading energy companies—both cleantech and fossil fuels—as well as business leaders, economic developers, and the engage public will be on June 27, the Colorado Energy Expo at the Colorado Convention Center. The Expo is presented by our industry affiliate, the Colorado Energy Coalition and Enserca. Plus, we want to open the dialog, learning, and networking up to the community, so it is FREE and OPEN to the public. Below are the FAQ's...for more info, see www.COEnergyExpo.org.
.
Q: What is the Colorado Energy Expo?
A: The Colorado Energy Expo is a new event designed to educate and engage Coloradans interested in the energy industry. Our great state is a leader in energy production, from oil and natural gas, to coal, to renewables. This FREE, one-day event on June 27 at the Colorado Convention Center is an exciting opportunity to discover the state's energy by learning about economic impact, environmental aspects, public policy framework, workforce capacity, present-day operations and systems, as well as the industry's innovation pipeline and future potential.
Q: Why should I come?
A: It's FREE and fun. You can participate in live demonstrations, learn from energy experts from a variety of backgrounds and rub shoulders with some of Colorado's best and brightest.
Q: Who could I meet?
A: You could meet your next boss or business partner! The Honorable Ken Salazar will be delivering a keynote at 3:00 p.m. and renowned journalist Robert Bryce will be giving a special presentation at 11:30 a.m. Plus, amazing exhibitors and sponsors will be there, representing every energy industry.
 Q: Will there be beer?
A: There will be beer! Be sure to come by the Expo from 4:30 to 5:30 p.m. for happy hour. Enjoy a beer, light appetizers and the chance to network on the tradeshow floor.
Q: Anything else I should know?
A: Yes! The Colorado Energy Expo has partnered with the Food Bank of the Rockies for a food drive. The goal is to raise enough money to equal 28,000 pounds of food, roughly one pound of food for every energy job in the Denver metro area. Bring a canned food item or make a donation online at http://fbr.convio.net/goto/ColoradoEnergyExpo. Making a donation earns you a raffle ticket at the event for great prizes like Colorado Rockies tickets and round-trip flight vouchers on Southwest Airlines. If you choose to donate online, make sure to print out your receipt for a raffle ticket!
When: Friday, June 27, 2014
Time: 8 a.m. to 5:30 p.m.
Where: Colorado Convention Center – Mile High Ballroom
700 14th St. Denver, CO 80202
Cost: Free and open to the public!
Connect with us on Facebook and Twitter for pre-event thought leadership insight and more!